CLAT 2020 Test Centres: Get state-wise list of test centers and test cities here
CLAT 2020 Test centres will be announced by the conducting body. The test centres of CLAT 2020 are the venues where the examination will be conducted.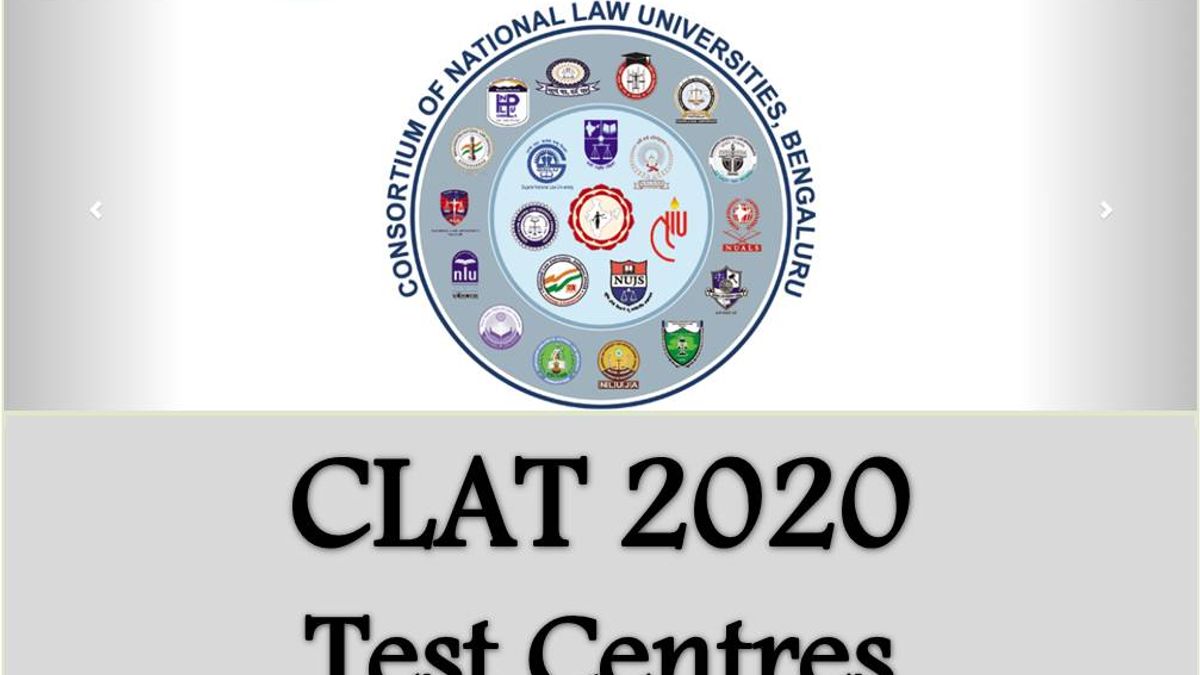 CLAT 2020 Test Centres: Get state-wise list of test centers and test cities here
The Executive Committee of the Consortium of NLUs has released the notification for CLAT 2020. The official list of exam cities with centres will be released by the official conducting body. As the aspirants for this exam are increasing every year so it is expected that number of exam centres would be increased this time. CLAT 2020 is scheduled to be conducted on 7th September 2020.
Candidates who register successfully will be issued their CLAT Admit Card in August 2020. On their admit cards they will be allotted their respective centres. In this article, we have elaborated on everything about test centers.
Why it is important to know CLAT 2020 Test Centres
Exam Centers play an important role because that is where you will be assessed in the exam. Prior information about exam centres and needful documents is a necessity. In every exam, there remain a certain number of unfortunate students who fail to locate the exact venue of the test centers. A few students are prohibited from entering the test center because they fail to bring the necessary documents with them. And choosing the exam centre according to the proximity will enable to waste less time in traveling and more time on preparation. However, it should also be noted that the CLAT 2020 Exam Centers will not be changed once it has been allotted according to the preferences.
List of CLAT 2020 Test Centres
A tentative list of CLAT 2020 test centres have been provided below. The list is based on CLAT test centres from last year.
| | |
| --- | --- |
| State/UnionTerritory | Centres |
| AndhraPradesh | Vijayawada |
| AndhraPradesh | Visakhapatnam |
| Assam | Guwahati |
| Bihar | Muzaffarpur |
| Bihar | Patna |
| Chhattisgarh | Bilaspur |
| Chhattisgarh | Raipur |
| Gujarat | Ahmedabad |
| Gujarat | Gandhinagar |
| Haryana | Faridabad |
| Haryana | Gurgaon |
| Haryana | Hisar |
| Haryana | Kurukshetra |
| Himachal Pradesh | Shimla |
| Jammu | Jammu and Kashmir |
| Jharkhand | Jamshedpur |
| Jharkhand | Ranchi |
| Karnataka | Bangalore |
| Karnataka | Mysore |
| Kashmir | Srinagar |
| Kerala | Calicut/Kozhikode |
| Kerala | Kochi |
| Kerala | Thiruvananthapuram |
| MadhyaPradesh | Bhopal |
| MadhyaPradesh | Indore |
| Maharashtra | Mumbai |
| Maharashtra | Nagpur |
| Maharashtra | Pune |
| Maharashtra | Thane |
| Maharashtra | Aurangabad |
| Manipur | Imphal |
| Meghalaya | Shillong |
| Odisha | Bhubaneshwar |
| Odisha | Cuttack |
| Punjab | Amritsar |
| Punjab | Chandigarh |
| Punjab | Jalandhar |
| Punjab | Mohali |
| Punjab | Patiala |
| Rajasthan | Jaipur |
| Rajasthan | Jodhpur |
| Rajasthan | Kota |
| Sikkim | Gangtok |
| TamilNadu | Chennai |
| TamilNadu | Coimbatore |
| TamilNadu | Madurai |
| TamilNadu | Tiruchirappalli |
| Telangana | Hyderabad |
| UttarPradesh | Agra |
| UttarPradesh | Allahabad |
| UttarPradesh | Ghaziabad |
| UttarPradesh | Gorakhpur |
| UttarPradesh | GreaterNoida |
| UttarPradesh | Kanpur |
| UttarPradesh | Lucknow |
| UttarPradesh | Noida |
| UttarPradesh | Varanasi |
| Uttarakhand | Dehradun |
| Uttarakhand | Haldwani |
| WestBengal | Kolkata |
| WestBengal | Siliguri |
CLAT 2020 Test Centres – Important Instructions
Candidate must carry any one of the photo ID proof mentioned below for verifying identity, along with CLAT Admit Card. The list is as follows:
PAN Card
Passport
Photo identity proof issued by a People's Representative on official letterhead along with photograph
Photo identity proof issued by a Gazetted Officer on official letterhead along with photograph
Driving License
Voter's ID Card
Valid recent Identity Card issued by a recognized College/ Universit
Bank Passbook with photograph
Aadhar card with a photograph/ Employee ID/ Bar Council Identity Card