Some Helpful Tips for Your Study Goals
If you want to get success then, along with improving your study plan and creativity in your studies, you must learn to follow your college study plans with proper discipline and agility.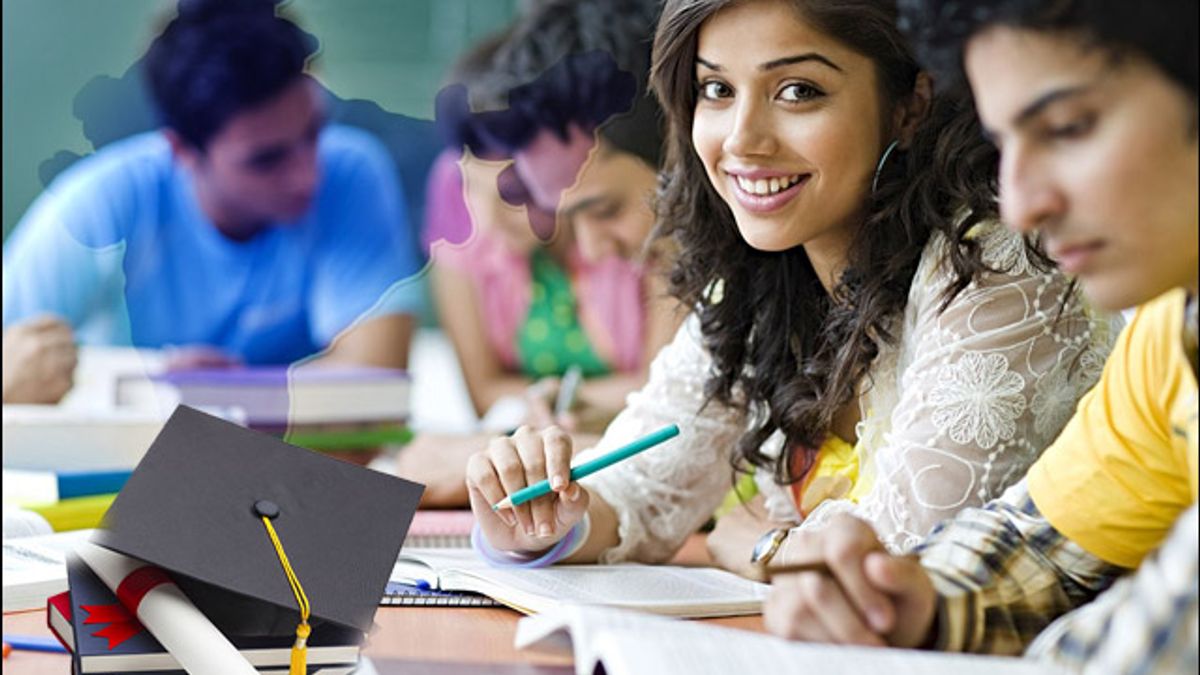 Some Helpful Tips for Your Study Goals
Every year when final exams of various colleges are few weeks away, all college students fret about to cover their courses properly and they also feel the severe exam stress. Now, when there is atmosphere of exams in all colleges and universities, then it is right time that you must befriend with your books and revamp your college study schedule as per your study needs. Every new Year brings with it various new opportunities for you lest you can begin anew with your college study goals once again. With due consideration for the upcoming college final exams, here are some helpful important effective tips for you. If you follow these tips properly, then you may achieve all your study goals this year without any difficulty. As a result, you will pass your exams with flying colours. Let's read further:
Decide Your Study Goals
It is your first task to decide your study goals properly as it makes your intention very clear about your priorities regarding your subjects and important topics which your will cover before the final exams within the stipulated time span. Once you know your study goals and have a proper plan in place, it would be easier to execute it and achieve all your college study goals easily.
Prepare a Genuine Study Plan
Your college study plan must be very practical. You must prepare a genuine study plan while considering your day's time schedule completely so that you can find proper time for all the other necessary activities of the day without interfering your study plan. Seeing the criticality of time, planning is as important as setting your study goals. It's only a proper plan that can help you to achieve the defined targets and ace the upcoming final college exams. Start making a detailed study plan by arranging your priorities in the descending order and begin working upon them within the stipulated time period. This way, you will be able to understand your weakness and strength, and clear your doubts well in time. A genuine study plan will help you cover all your subjects and topics thoroughly and you will get very good exam result ultimately.
Also, read this article to know about how to expand your vocabulary
Essential Part of Study Plan: Study Breaks
Ask any student, what is their biggest enemy when it comes to long study hours; and without any doubt it would be boredom and fatigue. Today, for college students, the factors of exam stress and study anxiety have become major concerns. Therefore, while it is good to work hard to achieve your study goals, it doesn't mean that you have to sit before a book 24 x 7. To avoid getting tired and bored during long study sessions, you can opt to take study breaks at the right time. Study breaks help to break the monotone of the long study sessions and also avoid stress and panic attacks. So, make it a habit to take a break at regular intervals while studying as this keeps your brain and mind fully productive, and help you to focus on your work in a perfect way.
Workable Study Schedule
Talking about long study hours, it is very likely that soon you will be exhausted and frustrated when it comes to studying for final exams. In such situations, you will have to be creative and improvise and challenge yourself to do better than earlier. In order to achieve your study goals you can start taking online tests, solve previous year papers and take mock tests on a regular basis. This will enhance your skills and give you the time to self-judge your preparation level.
Study Routine is a must
If you want to get success then, along with improving your study plan and creativity in your studies, you must learn to follow your college study plans with proper discipline and agility. You must follow a daily study routine and strive to achieve your set study goals on daily basis within the stipulated time so that, you will streamline your studies properly and up-to-date in all your subjects and cover easily all your important topics.
Hope these tips will help you achieve all your college study goals this year perfectly. If you want to say something, please share your comments and views with us. Likewise, you can share this article with your friends and colleagues so that they may also achieve all their college study goals in due time.
All the best!