NCERT Exemplar Problems and Solutions for Class 10 Science: Download free solutions of all chapters
NCERT Exemplar Problems and Solutions for all chapters of CBSE Class 10 Science are provided here. Check the precise and thorough solutions prepared by the subject experts.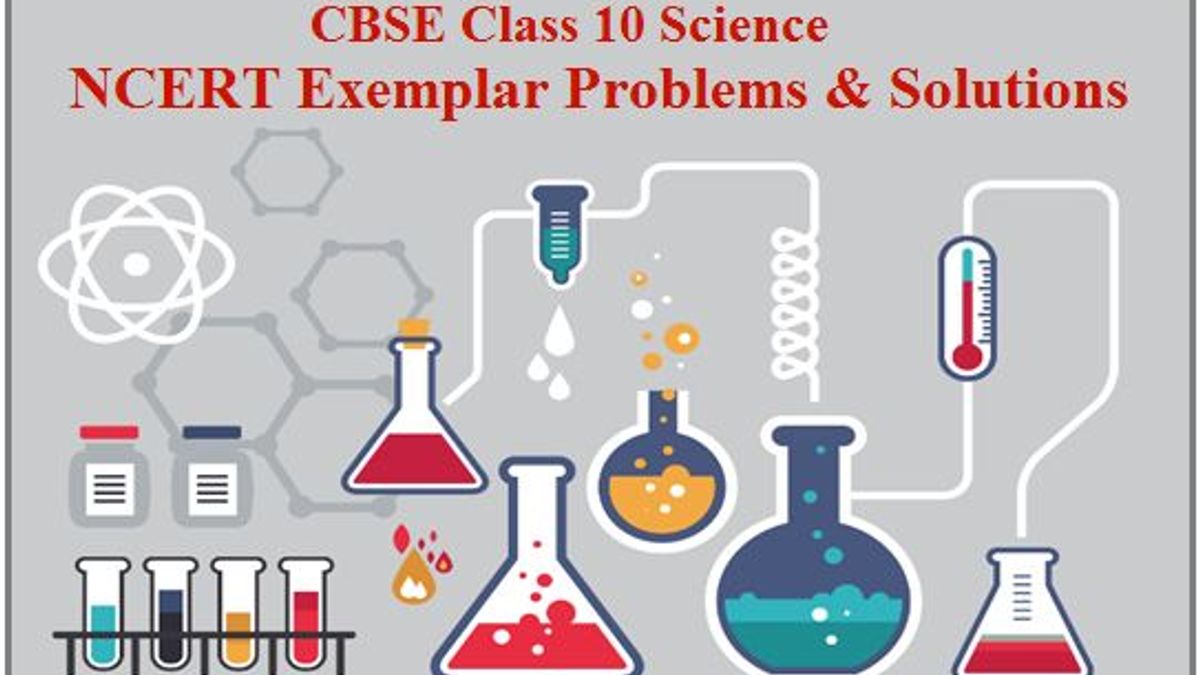 NCERT Exemplar Problems & Solutions for CBSE Class 10 Science
NCERT Exemplar Problems are very important for class 10 board exams as most of the questions of higher difficulty level in exams are taken directly from NCERT Exemplar problems. These questions are also helpful to prepare for the various competitive tests and olympiads. Therefore, class 10 students must learn to attain correct solutions for all NCERT exemplar problems. Now, if you are searching for comprehensive, precise and free solutions for Class 10 Science NCERT Exemplar problems, then you have reached the right page. Subject matter experts at Jagran Josh have prepared chapter-wise detailed solutions for all the NCERT Exemplar problems for Class 10 Science. Here, all the questions are provided with easy and logical explanations so as to help students get a deep understanding of the problems based on different concepts and they become efficient in obtaining correct solutions. Each chapter of Class 10 Science NCERT Exemplar Problems has been divided into three parts: Part I, Part II and Part III.
Part I comprises of Multiple Choice Questions
Part II comprises of Short Answer Type Questions
Part III comprises of Long Answer Type Questions
Check - CBSE Class 10 Science Paper Pattern & Sample Paper for Board Exam 2021
Find below the Chapter-wise NCERT Exemplar Problems and Solutions for CBSE Class 10 Science:
Chapter 1: Chemical Reactions and Equations

Chapter 2: Acid, Base and Salt

Chapter 3: Metals and Non-Metals

Chapter 4: Carbon and Its Compounds

Chapter 5: Periodic Classification of Elements

Chapter 6: Life Processes

Chapter 7: Control and Coordination

Chapter 8: How Do Organisms Reproduce

Chapter 9: Heredity and Evolution

Chapter 10: Light - Reflection and Refraction

Chapter 11: The Human Eye and the Colourful World

Chapter 12: Electricity

Chapter 13: Magnetic Effects of Electric Current

Chapter 14: Sources of Energy

Chapter 15: Our Environment

Chapter 16: Management of Natural Resources
CBSE Class 10 Science Previous Years' Solved Question Papers
About NCERT Exemplar Problems:
NCERT Exemplars are basically practice-books that include high-level questions that are meant for in-depth learning and improving the problem solving skills among students. CBSE board exams sometimes contain in-depth questions which are generally picked from the problems given in NCERT Exemplar books. So, it is quite beneficial for students to thoroughly practice the NCERT Exemplar problems and learning to arrive at correct solutions.
Also check: Complete study material for CBSE Class 10 Science for 2020-21
Importance of NCERT Exemplar Problems
NCERT Exemplar problems are a very good resource for preparing critical questions like Higher Order Thinking Skill (HOTS) questions. Questions provided in the NCERT Exemplar not only make the preparation for Board Exams easy but are equally important for competitive/entrance exams as well.
Check below other NCERT articles for CBSE Class 10:
NCERT Book for Class 10 Maths - NCERT Solutions for Class 10 Maths
NCERT Book for Class 10 Science - NCERT Solutions for Class 10 Science
NCERT Book Class 10 Social Science - NCERT Solutions for Class 10 Social Science
NCERT Book for Class 10 English - NCERT Solutions for Class 10 English
NCERT Exemplar Solutions for Class 10 Maths