Why is this a Critical Time for Class 7th-12th Students to Plan Ahead?
The year 2020 was one of the most awaited years, especially for young Indians, who imagined it as the plank for India's ascent towards a developed economy.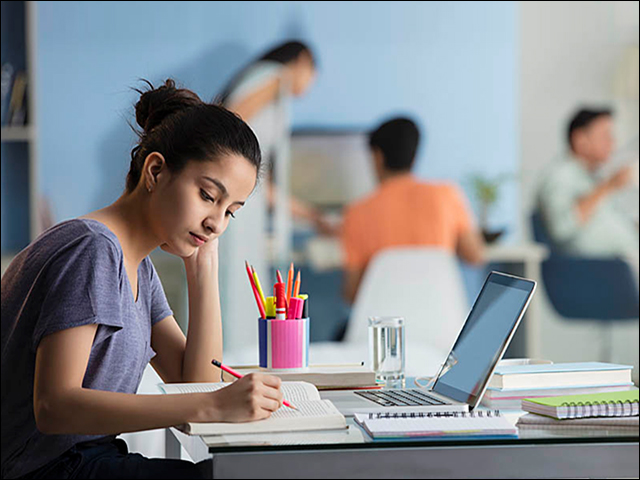 Why is this a Critical Time for Class 7th-12th Students to Plan Ahead?
The year 2020 was one of the most awaited years, especially for young Indians, who imagined it as the plank for India's ascent towards a developed economy. However, as we approach to completing the first year of the new decade, we can mutually conclude that this year has been far from ideal. To say that this year had been challenging would be an understatement.
The COVID-19 pandemic, which broke-out in January 2020 has caused major devastation including loss of life, posing a life-threatening health risk to billions of people and putting brakes on the economic growth cycle, thereby bringing the world as know it to a virtual stand-still. Simply put, 2020 has been a year of never-before-seen adversities. While economic, social and political implications are more emphasized upon, the impact of the pandemic on the education system and students in particular is also quite significant. But like all other facets of life, education has also evolved in the post-pandemic world, wherein students and educators have joined hands together to transform this adversity into an opportunity.
Pandemic – An Opportunity
Since schools, colleges and other educational institutes continue to remain closed for physical classroom learning as a means to combat COVID-19, learners, as well as educators, are presented with a unique challenge of ensuring that students remain productive while at home and do not miss out largely on their studies and other educational activities.
However, the one silver lining that the pandemic has presented us with is the gift of time; time to plan, time to prepare, especially for students from middle school who can utilise this opportunity to plan for their desired career ahead. Thus, even in the face of adversity, the pandemic can be seen as an opportunity, the only catch here is the willingness to make the most out of it.
Online Learning & Tailored Courses
Amid the pandemic, with the 'new normal' settling in, online learning has seemed to become the go-to mode of education for students. Students now have the power to choose, to access study material from a wide variety of unique online learning platforms. Students can now learn from the comfort of their homes. Online learning comes with an additional benefit of courses tailored to suit one's needs and level of understanding blended with techniques such as virtual reality which allows for an interactive learning experience.
With a large number of educational institutes across the country and world switching to an online or blended mode of education, a number of unique online learning platforms have also partnered with several institutions to ensure that students are not deprived of their learning. The pandemic has, in a way, re-shaped our outlook towards the conventional education system with many institutes across all levels looking to incorporate online education in the usual curriculum structure.
Flexible Curriculums and Timings
One distinctive benefit of online learning is the flexible curriculum structure. Students have the benefit of choosing their subjects for the curriculum suited according to their requirements. Additionally, students can also pick their own desired study time per their progress in a particular subject. Since the start of the pandemic, schools across the country have switched to an online/blended mode of learning as well. Thus, the flexible curriculum and timings allow students to manage their learning around school time benefiting them with a seamless learning experience. So, whether it is English in the morning or Mathematics late in the evening the accommodating timings and curriculum structure of online learning courses can help students make the most out of this pandemic in terms of learning and acing their studies.
ANTHE 2020
One such initiative that has truly managed to transform the pandemic situation from a challenge to an opportunity is ANTHE 2020. The Aakash National Talent Hunt Exam or ANTHE 2020 is a national level scholarship exam is conducted every year by Aakash Educational Services Limited. ANTHE provides students with a wonderful opportunity to compete among thousands of aspirants across the nation and know their potential at all India level. It assists students to take the first step towards their goal of becoming a doctor or an engineer. ANTHE allows students to support their career dreams without financial constraints by giving them a chance to get up to 100% scholarship and cash awards and pursue their passion under the expert guidance of Aakash, India's most trusted name in coaching.
Why ANTHE 2020?
For medical and engineering aspirants across the country, ANTHE 2020 will serve as the first milestone in helping them evaluate their potential at national-level. Students studying in class 7 to 12 can register for ANTHE 2020 at a minimal registration fee of Rs. 200. The exam will be conducted in both online and offline modes. ANTHE 2020 online exam is scheduled from 12th to 20th December 2020 (every day). Students can select any date of their convenience from the scheduled dates and login on the online portal between 12 PM to 8.30 PM on their selected exam date to attempt the exam from their home itself. However, those who are able and wish to attempt the ANTHE 2020 offline exam, a provision for the same has been made on 20th December 2020. The offline exam will be conducted in two shifts, morning - 10:30 AM to 11:30 AM and evening- 04:00 PM to 05:00 PM. Students can select any shift and appear for the exam at the designated test centres.
You can get more information about the ANTHE 2020 here.
Disclaimer: The information provided in this Notification is solely by ANTHE. Jagranjosh.com bears no representations or warranties of any kind, express or implied, about the completeness, accuracy, reliability, suitability or availability with respect to the information. Individuals are therefore suggested to check the authenticity of the information.