Free Book Download: NBT launches Stay Home India with Books initiative; free PDF download available
Under the initiative, the trust will provide its select and best-selling books for free download.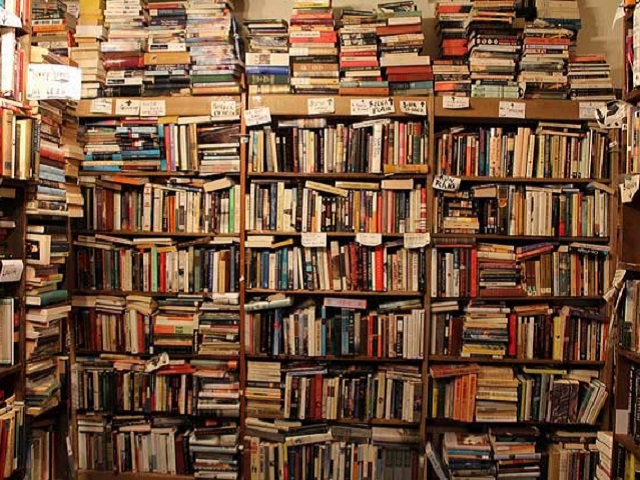 NBT
Free Book Download: The National Book Trust of the Ministry of Human Resource Development has launched a new initiative called #StayHomeIndiaWithBooks initiative to encourage people to read books while staying at home.
The announcement comes in the wake of the 21-day lockdown announced by the Indian Government, as a preventive measure to stop the spread of the COVID-19 virus.
Under the initiative, the trust will provide its select and best-selling books with free download links.
Also read: FM Nirmala Sitharaman announces Garib Kalyan Yojana, Health Workers to get Rs. 50 Lakh Insurance
StayHomeIndiaWithBooks: Objective
The StayHomeIndiaWithBooks initiative aims to encourage people to #StayIn and #StayHome and adhere to the government's request of social distancing to tackle the COVID-19.
Key Highlights
• The National Book Trust will provide over 100 books in PDF format for free download on its main website- https://nbtindia.gov.in.
• The books will be available in different languages including Hindi, Sanskrit, Urdu, Bangla, Tamil, Telugu, Gujarati, Asamiya, Malayalam, Kannada, Punjabi, Bodo, Mizo, Nepali, Kokborok, Marath and Odia.
• All genre books including fiction, autobiography, science, children's books and teacher's books will be available.
• Besides this, books by legendary authors including Rabindranath Tagore, Premchand and books on Mahatma Gandhi will be available.
• Overall, the books will be available for all generations, enabling everyone in the family to read.
Important Note: The PDFs will be for reading only.
Following are some select book titles:
Holidays Have Come
Animals You can't Forget
Nine Little Birds
The Puzzle
Gandhi Tatva Satakam
Women Scientists in India
Activity-Based Learning Science
A Touch of Glass
Gandhi: Warrior of Non-Violence
Also read: MyGov Corona Helpdesk: Whatsapp 'Namaste' to get instant response
Also read: India Under Lockdown: What will be Open and What will be closed? Banks, Ration Shops, Hospitals – Get Complete List Here

Take Weekly Tests on app for exam prep and compete with others. Download Current Affairs and GK app
एग्जाम की तैयारी के लिए ऐप पर वीकली टेस्ट लें और दूसरों के साथ प्रतिस्पर्धा करें। डाउनलोड करें करेंट अफेयर्स ऐप
Android
IOS