Taliban to adopt 1964 constitution, could grant women voting rights – Know details
Taliban plan to temporarily enact provisions from the 1964 Constitution of Afghanistan. Know details.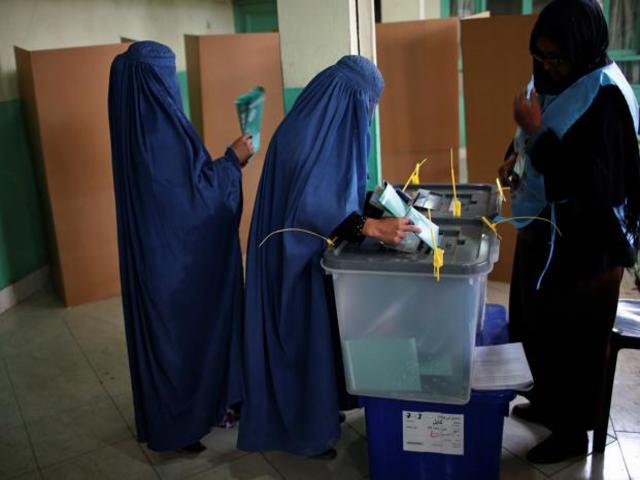 Afghan women voting in 2014, Source: Reuters
The Taliban on September 28, 2021, announced that they plan to temporarily enact provisions from the 1964 Constitution of Afghanistan that are not in conflict with Sharia or Islamic law. The adoption of the 1964 constitution could grant women the right to vote. The Taliban group is drafting a new constitution which would be completed by 2022. The Taliban have not released any statement or document but the move to enact provisions that are not in conflict with Sharia or Islamic law signifies that the provisions of the constitution would be of their choice if they want to adhere to it or not.
What is 1964 constitution of Afghanistan?
Since Afghanistan became a sovereign nation in 1747, it has had four constitutions. In the 1890s, the earliest constitution established a system of centralized monarchy in Afghanistan. In 1923, the second constitution established the King as the main sovereign authority, Sharia law as the basis of the judicial system, and Islam as the state religion. In 1963, Afghanistan created the most ambitious constitution under the rule of King Zahir Shah which later became law in 1964.
The constitution was followed for eight years until King Zahir Shah was overthrown and the cabinet and the legislature could not pass any legislation.
Some of the most prominent features of 1964 constitution were:
•It gave women of Afghanistan the right to vote for the first time and allowed them into government.
•It aimed at turning Afghanistan into a democracy and accelerate socio-economic modernization.
•It enabled the creation of two houses of parliament, of which the lower house was elected through a universal election.
•It also stated that the laws enacted by parliament will supersede Sharia law.
What are the provisions of 1964 constitution?
On basic rights and duties of people
The 1964 constitution states that the people of Afghanistan, without any discrimination or preference, have equal rights and obligations before the law.
The Taliban group has also stated that they would allow women in government, and respect women's right to education, however, currently there are no women in their cabinet and women have been barred from Kabul University.
Earlier under the Taliban rule between 1996 to 2001, non-Pushtun groups, Tajiks, and women were highly discriminated.
Also read: Taliban in Afghanistan: How it funds itself? – Explainer of the Day
What about the 2004 constitution? Why did Taliban reject it?
The 2004 constitution was created in the year 2004 after the NATO invasion of Afghanistan. The new 2004 constitution paved way for a presidency and equal rights for women. The value of the constitution was mostly borrowed from the West. Hence, the Taliban have rejected the 2004 constitution stating it as a product of US imperialism.
Also read: Taliban writes to India to resume flights to Afghanistan
Take Weekly Tests on app for exam prep and compete with others. Download Current Affairs and GK app
एग्जाम की तैयारी के लिए ऐप पर वीकली टेस्ट लें और दूसरों के साथ प्रतिस्पर्धा करें। डाउनलोड करें करेंट अफेयर्स ऐप
Android
IOS
Take Free Online UPSC Prelims 2022 Mock Test
Start Now