Omar Khayyam Biography: Famous Mathematician, Poet and Astronomer
Omar Khayyam was born on 18 May, 1048 in Nishapur, the Khorasan province Persia. He was a Persian mathematician, astronomer, poet and philosopher. His works paved a great impact on several scholars in English speaking countries event centuries later. Let us see more about Omar Khayyam's early life, his works, contributions to mathematics, his achievements etc.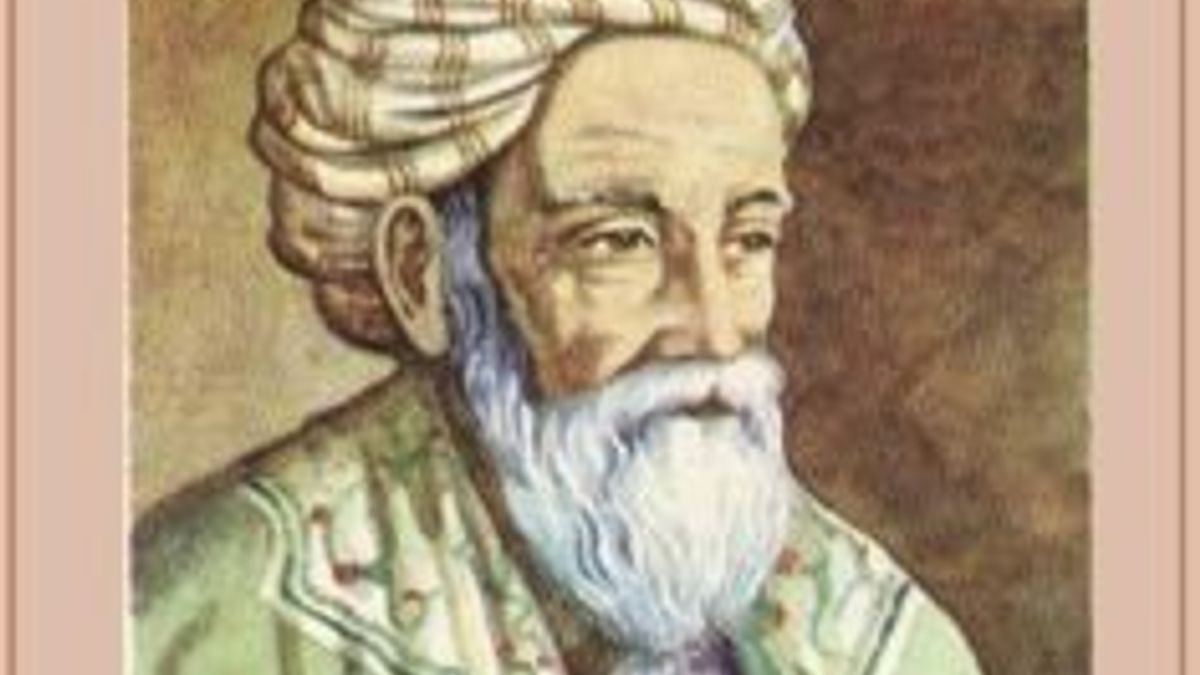 Omar Khayyam Biography: Famous Mathematician, Poet and Astronomer
Born: 18 May, 1048
Birth Place: Nishapur, Khorasan (present day Iran)
Full Name: Ghiyath ad-Din Abu l-Fath Umar ibn Ibrahim al-Khayyam
Also known as: Ghiyath Ad-Din Abu'l-Fath
Nationality: Persian
Famous as: Mathematician, Poet, and Astronomer
Father: Ibrahim Khayyam Nayshapuri
Died on: 4 December, 1131
Death place: Nishapur, Iran
Omar Khayyam's full name was Ghiyath ad-Din Abu l-Fath Umar ibn Ibrahim al-Khayyam. He studied philosophy and science in his native place and his teacher was Imam Mowaffaq Nishapuri. It is said that Omar adopted the name of 'Khayyam', as a mark of showering respect to his father's occupation. No doubt his works in maths and astronomy reform the ancient Muslim calendar and do you know that his theorems are still applied in mathematics. He is also known for his poems especially as the author of his collection of quatrains, the "Rubaiyat". That is he is the writer of more than a thousand 'Rubaiyat' or verses. He rose to fame as a poet through the translations of Edward Fitzgerald in 1859 known as 'Rubáiyát of Omar Khayyám'. His poetry is also translated to other languages other than English.
Dr. A.P.J. Abdul Kalam – The Missile Man of India
At the age of 20 he wrote a book on algebra. In 1070 he shifted to Samarkand in central Asia where he wrote his famous algebra treatise that influenced English John Wallis mathematician. Not only this he compiled several astronomical tables and generated the Jalali calendar which was adopted by Malik Shah I in 1075 as the official calendar in Persia. In 1092, after the assassination of Sultan, je set out on a pilgrimage to Medina and Mecca. Malik Shah third son wanted Ommar to return back to Nishapur. There, he taught mathematics, philosophy and astronomy and also served the Seljug court as an astrologer until his death.
Omar Khayyam's: Astronomical and Mathematical Works
Omar and his two collaborators generated astronomical tables namely Al-zij al-Malikshahi. His work is known through his commentary on Euclid's Elements and through his treatise On Algebra. He focused on the foundations of geometry in his commentary and strives to solve the problems of irrational numbers and their relations to rational numbers. He was almost the first who acknowledge irrationals as real numbers and he examines Euclid's fifth postulate, the "parallel postulate," which distinguishes Euclidean from non-Euclidean geometry. By examining a birectangular quadrilateral he tried to prove the parallel postulate with only the first four postulates. He also recognised the logical results of some forms of non-Euclidean geometry. Do you know that the most original part is found in his classification of cubic equations which with the help of Archimedes, he solved the means of intersecting conic sections.
Omar Khayyam's: Personal Life and Legacy
Not much is known about his personal life but generally it is believed that he was married and had two children; a son and a daughter. He was a Sufi Muslim and greatly revered Prophet Muhammad. In fact his philosophical work 'al-Risālah fil-wujūd' (Treatise on Being) he wrote that all things come from God. He died on 4 December, 1131 in Nishapur. In 1963 the Mausoleum of Omar Khayyam was constructed by Hooshang Seyhoun. A lunar crater, in 1970, located just beyond the north western limb of the Moon, on the far side from the Earth, was named Omar Khayyam, in his honour. In 1980, a minor planet discovered by the Soviet astronomer Lyudmila Zhuravlyova, has been named '3095 Omarkhayyam, after him'.
Therefore, Omar Khayyam was a great mathematician, poet and astronomer whose works are famous and his theorems of maths are still used.
7 Interesting facts about Ustad Bismillah Khan
Mahatma Gandhi Biography: Movements, Facts, History & Family