REGISTER FOR RESULTS UPDATES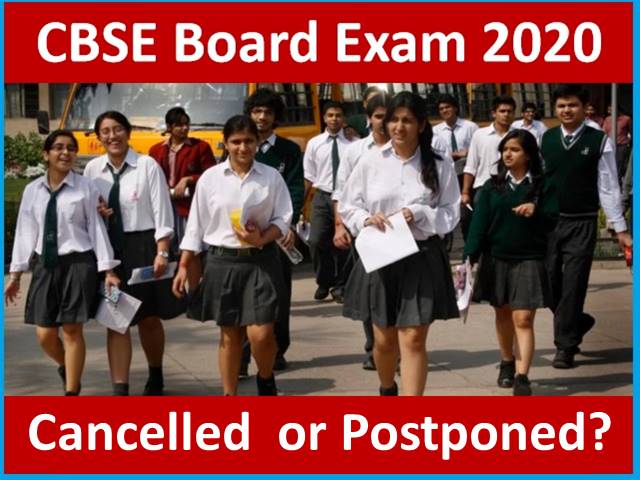 CBSE Board Exam 2021 Cancellation Update: As per the latest media updates, the Union Education Ministry and the CBSE Board may consider postponing the upcoming CBSE 10th and 12th Exams 2021, in the light of the 2nd wave of COVID-19 pandemic. However, sources have confirmed that cancellation of Board Exams as being demanded by students is completely ruled out and is not a feasible option.
Review Meeting Held on Monday
According to a report published by leading media agency, the Union Education Ministry and the Central Board of Secondary Education (CBSE) held a meeting on Monday – 12th April, to discuss and consider several aspects related to the conduct of the upcoming board exams. The meeting was attended by senior officials on both the sides, who looked into the logistical challenges as well as safety of the students and teachers involved in the examination process. However, even after detailed deliberations, the meeting remain inconclusive and no final decision has been taken yet,
Cancellation Ruled Out
One of the key takeaways from the Monday's meeting was that officials from both, the Education Ministry and CBSE, agreed that cancellation of the upcoming CBSE was not an option. In fact, sources privy to important information have said that there is no plan to cancel board exams. As per the current date sheet, the CBSE Board Exam 2021 are scheduled to be held in May 2021, however, in the light of the rapidly rising COVID-19 cases, the exam might be postponed until a future suitable date when the pandemic was brought under control.
Rising Demand for Cancellation of Board Exams
The meeting between Education Ministry and CBSE comes following rising clamour for cancellation of CBSE Board Exams 2021 for both Class 10 and 12 students, which has also got political backing recently. Congress General Secretary Ms Priyanka Gandhi Vadra and Congress MP from Wayanad Rahul Gandhi backed demands of students to cancel the exam in the light of the COVID-19 2nd Wave. Today i.e. on 13th April, Delhi Chief Minister Arvind Kejriwal has also reached out to Education Ministry to cancel the board exam, as they post a serious threat to health and safety of the student and may lead to a larger outbreak of the pandemic.
REGISTER FOR RESULTS UPDATES