REGISTER FOR RESULTS UPDATES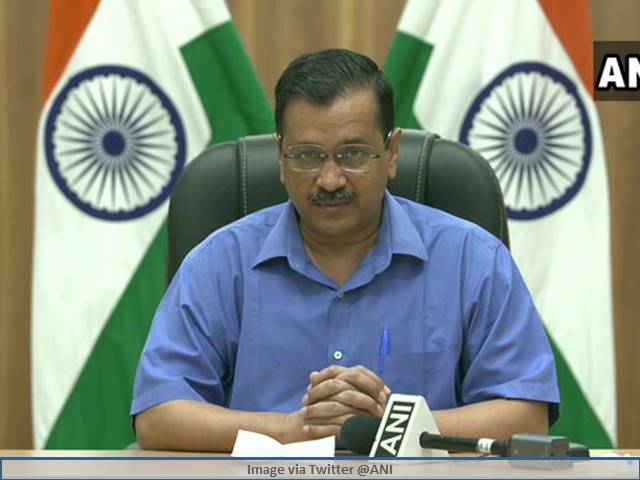 Delhi CM backs Cancel CBSE Board Exam 2021: Amid calls for cancellation for CBSE 10th and 12th Exam 2021 from students and parents, Delhi Chief Minister Arvind Kejriwal has also backed this demand today. During a press conference, Delhi CM urged centre to reconsider the decision to hold CBSE Board Exams 2021 in the light of the pandemic situation, which can worsen further.
CBSE Exams may lead to COVID Hotspots: Kejriwal
In a statement issued today, Delhi Chief Minister said that "Six lakh children in Delhi are going to write CBSE exams. Nearly one lakh teachers will be a part of it. These can become major hotspots leading to the large-scale spreading of Corona. Children's lives and health is very important to us. I request Centre to cancel CBSE exams,"
Apart from this, Mr Kejriwal also added that "Some alternative methods could be thought of. Children can be promoted this time on the basis of either an online method or internal assessment. But CBSE exams should be cancelled."
DoE orders School Closure in Delhi
With the number of COVID-19 cases in the national capital rising rapidly, the Directorate of Education, Delhi Government has come into action and ordered closure of all school, both government as well as private, as a precautionary measure. In addition to this, Delhi Disaster Management Authority (DDMA) has issued directions that schools will not be reopened for any other academic or non-academic activities. With these two orders, now schools cannot call studetns to the campus for any academic or non-academic activities, including holding of regular physical classes or for exams.
Demand for Cancellation of CBSE Exam Getting Support
With the much aggressive 2nd Wave of COVID-19 sweeping across the country, the demand for cancellation and postponement of CBSE 10th and 12th Exam 2021 has been getting more support from different quarters. In addition to students, parents and even several educators and teachers, the demand has also received political backing from several leaders. Congress General Secretary Priyanka Gandhi Vadra and Congress MP from Wayanad Rahul Gandhi has already urged centre to consider the decision to hold Board exams in the face of the COVID-19 pandemic challenge.
Similarly, after postponement of Maharashtra SSC and HSC Exam 2021, the Maharashtra School Education Minister Ms Varsha Gaikwad has also written to CBSE and CISCE Boards to follow the suit and postpone the upcoming board exams to a future date in the light of the prevailing situation in the state.
REGISTER FOR RESULTS UPDATES