REGISTER FOR RESULTS UPDATES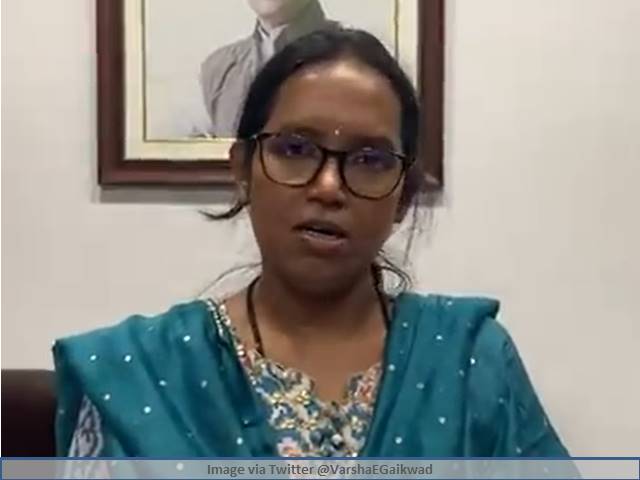 Maharashtra SSC and HSC Exam 2021 Update: As per the latest update, the Maharashtra State Government has responded to the concerns raised by parents and teachers about the upcoming SSC and HSC Board Exams 2021. School Education Minister Varsha Gaikwad took to twitter saying that the Education Department has begun a consultation process for the same and is contacting stakeholders to get their views on the matter. As part of the process, students, parents and teachers ar being consuted and a final decision about MSBSHSE 10th and 12th Exam 2021 will be taken soon, as per Ms Gaikwad.
Video Message on Twitter
School Education Minister Varsha Gaikwad took to twitter for address the concerns of students about the upcoming HSC i.e. Class 12 and SSC i.e. Class 10 Board Exams. In the video message, said that "I have a clear idea that some parents and students are uncomfortable about the board exams in view of the growing COVID cases. I am consulting with student representatives, tech giants, parents, teachers and other experts regarding alternatives for assessment of HSC and SSC board students." Assuring students that the decision will be taken keeping their best interests in mind, Ms Gaikwad further added that "Your safety is our foremost priority. We are reviewing the situation. A decision in this regard will be taken in the next few days after discussions with the chief minister."
Exam Cancelled for Class 9 and 11 Students
With Maharashtra being the worst hit state with COVID-19's 2nd Wave, the state government has taken several corrective and precautionary steps. As part of this, the state government has decided to cancel exams for Class 9 and 11 students for all government schools. Following the state government's decision, all students of Class 9 and 11 will be promoted to next academic grade without appearing for the annual exams. On similar lines, the state government has also promoted students of Class 1 to 8 earlier.
REGISTER FOR RESULTS UPDATES