REGISTER FOR RESULTS UPDATES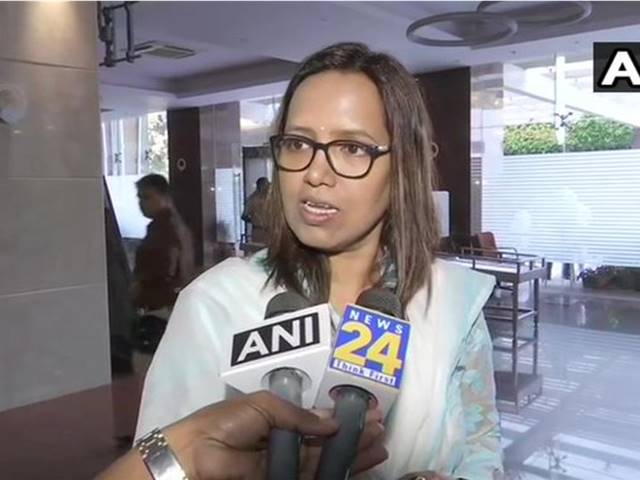 Maharashtra SSC Board Exam 2021 Cancelled - Read Details Here
Maharashtra SSC and HSC Exam 2021 Not Cancelled: Amid rumours and speculations about Maharashtra SSC and HSC exam 2021 being cancelled, School Education Minister Varsha Gaikwad has refuted a fake tweet that us using a morphed image of her twitter account to claim exam cancellation. She has also warned students to not fall prey to any such misinformation and only rely on official circulars for such updates. Previously, the Maharashtra government had decided to promote students of Classes 1 to 9 and 11 without exams, in view of the COVID-19 pandemic. Any decision with regards to the SSC and HSC Exams is yet to be taken by the state government.
Morphed Image claims Maha SSC, HSC Exams Cancelled
Earlier today, some miscreants started sharing morphed image of a tweet sent from Ms Gaikwad's account claiming that SSC and HSC Exams have been cancelled by the state government. The fake tweet read "after an emergency meeting, the Maharashtra government has come to a "common solution" to cancel Classes 10, 12 board exams and that students will have to submit assignments to their schools instead of sitting for exams." However, soon after it was brought to her notice, School Education Minister clarified that the tweet screenshot was fake and that no final decision about HSC and SSC exam is taken yet.
Decision on SSC, HSC Exams Soon
Earlier, Ms Gaikwad had took to twitter to address concerns of several parents and students, who were worried about appearing for the upcoming Maharashtra Class 10 and 12 Exam 2021 despite the serious pandemic situation in the state. In a video message posted on her official twitter account, Ms Gaikwad said that discussions are still on about the upcoming SSC i.e.10th and HSC i.e. 12th Board Exams and a decision regarding it will soon be taken by the concerned stakeholders. Ms Gaikwad on Friday said the state government is consulting with students, parents and teachers regarding alternatives to physical exams.
REGISTER FOR RESULTS UPDATES